Our company
ELBARDY is an Egyptian company specialized in papyrus paper which is the oldest paper appeared in the world. Our main field is making and promoting papyrus papers and papyrus products.
The company established on 2009 and we are online selling papyrus worldwide since 2010.
Our main goal is to promote papyrus and put in top paper productions.
It was the first paper ever existed and the most durable. It's been founded in pharaohs tombs more than 3000 years ago and still.
Here is our team in our small workshop in the Nile delta in Egypt inside Al-Qaramos village. We still make papyrus paper by hand using almost no tools all done by hands for crafts men and women to preserve this unique product.
Papyrus plants on Egypt.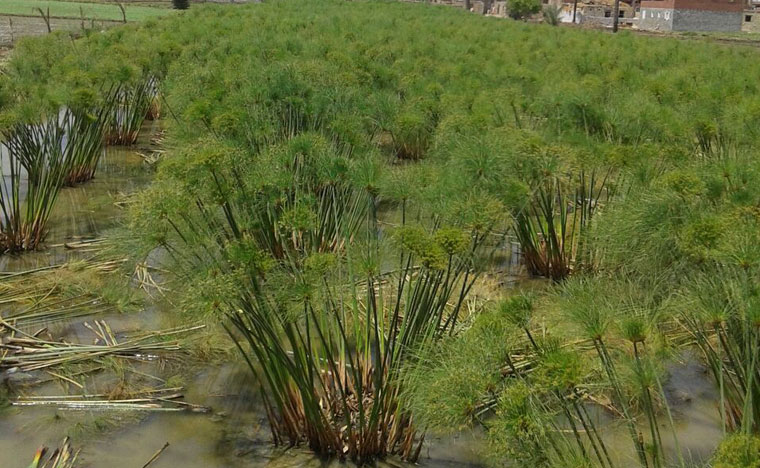 Papyrus strips after processing:
Adding strips together to make papyrus paper:
Pressing papyrus strips to stick together:

Finished papyrus paper: